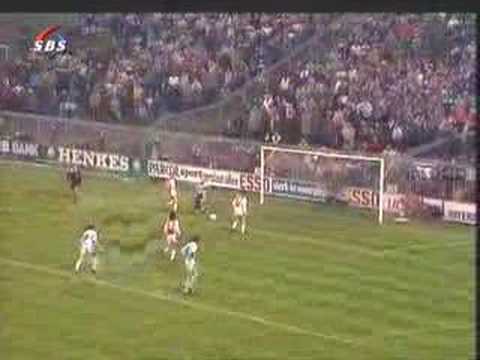 How many times have England/TeamGB lost out in penalty shoot outs? I don't know , but it seems to happen with predictable frequency. In fact you could probably be guaranteed a few 'bob' if you bet against them in any possible shoot out. So what's the story?What is it that stops these players from taking a shot unopposed from a 9 inch diameter disc, 12 yards from the goal line, with just the keeper to beat?

So there you are, a professional footballer, the ball is on the penalty spot, facing a target area 8 yards (approx 24 feet) wide and 8 feet high. In the middle stands a goalkeeper who can move along this line but not off it.

Your choices are; Aim for the bottom corner- right or left, top corner right or left, blast it down the middle, send the keeper the wrong way with a slick feint of the hips, eyes or any other body part, followed by a cheeky chip over goalie's diving body, pass it into the opposite corner to the keepers feet.

You can't miss, can you? Yes you can and you have. So how to practice penalties over and over. The goal dimensions, distance from goal, penalty spot ALL stay the same. Surely this is so practised, it is one aspect of the game that is under the players control.

Of course the one factor that can change everything is the mind, now that is something that can be blurred or psyched out of. Practising Mind focus is another matter. Me-thinks this is one area that needs to be worked on.

Or, you can do a Johann Cruyff like above,  (yes it's legal once you pass it forward)

Given that there seems to be a mind block hoodoo in the penalty taking ablity for the England /UK sides.

Maybe throw in a little hoodoo. Let someone sneak off from the half way line just before the penalty taker prepares his run up, a sneaky pass, a confused goalkeeper and pass the ball into the net. I suggest this is done on the last penalty of the shoot out, once the rest of the penalties have been scored.

Watch the shock on the faces of your opponents and yourselves.