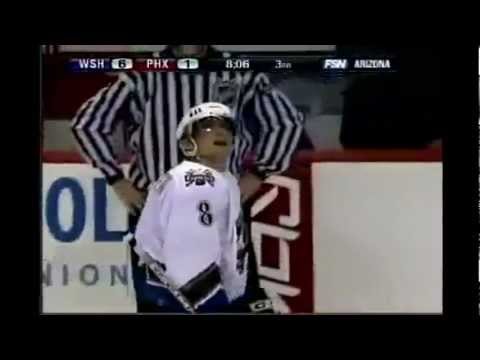 Being a big fan and player of both sports, I've noticed there are quite a few similarities with football and ice hockey. Obviously not in the number of players, the fact one game's played on ice, and the equipment etc., but the object is to score goals and defend. Players find the open areas and feed those teammates when attacking, hoping it results in a goal.
Somebody named Logiano1 has posted an excellent video up on You Tube combining the two sports and has obviously spent a lot of time this. The video features numerous hockey plays and action that have been synched up with football commentary. The result is quite creative, enjoyable, and entertaining. If you're interested in hockey as well as football it's well worth watching.
In fact, you don't really need to know much about ice hockey at all to enjoy the video. Just sit back and watch it. Logiano1 has created some fine entertainment here and it must have took the person countless hours to come up with this.
Various famous football commentators are used in the video in English and a couple of other languages. It's just over five minutes long and is a job well done.