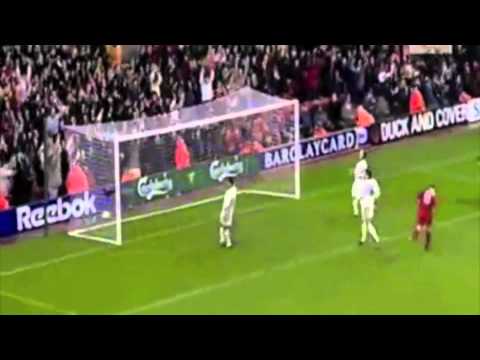 It appears that England's boy wonder of yesteryear is now counting down his last days as a professional footballer unless somebody comes in and swoops him away. Michael Owen, formerly of Liverpool, Real Madrid, Newcastle, and Man United, said he might be hanging up his boots in the near future since he hasn't gotten any concrete offers to keep on playing.
The 32-year-old said he isn't intending to disrespect the Championship League, but doesn't feel that dropping down a division is something he really wants to do. Owen said he's confident in his playing and scoring abilities and has proven he can put the ball in the net everywhere he's played.
Back in May, Owen said he'd like to keep on playing and retirement wasn't on his mind even though he's been injury prone for the past several years. The striker wrote on Twitter that if he isn't given another chance then so be it and he'll likely retire.
Owen is correct when he says he can still score goals at the top level, but unfortunately his injuries seem to restrict his availability every season. When healthy, he's too good of a player to sit on the subs bench, but the problem is he's rarely healthy. Last year was a prime example and he played in just one league match all season.
Owen believes he's still got some good years left in him and I agree, but he'd have to get through his next season injury-free or it would be time for him to pack it in. it looked like Owen might have a deal lined up with a club in the Middle East, but things didn't work out.
I'd love to see Owen keep on playing in the Premier League as he's been an excellent advertisement for what a professional football player should be for both his club and country. He keeps fighting back from injuries and has shown a lot of professionalism and dedication over the years.

Here's hoping we can see at least one more season of Owen's goal scoring magic.If not...then thanks for the many wonderful memories Michael.